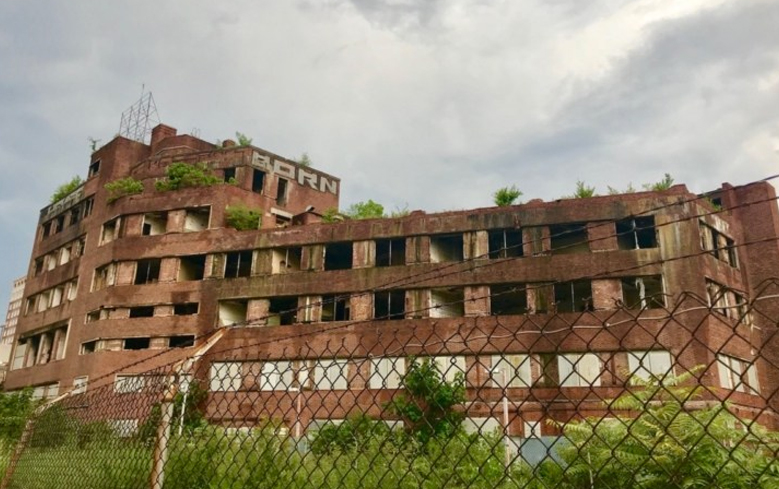 October 12, 2018 / By WebSiteAdmin
For starters, the monthly rent is to jump by nearly 50 percent at one proposed apartment complex that's to replace a planned teardown of duplexes located north of Atlanta's Oakland Cemetery. This is just one of several developments that may give members of the Atlanta City Council an opportunity to ponder aloud the city's state of affordable housing.
This particular project is one of about a dozen proposed residential developments in the pipeline at Atlanta City Hall. Each would change the fabric of the city so significantly that each one can proceed only if the council and mayor agree to amend the city's long-range Comprehensive Development Plan.
As such, these projects are slated for discussion at the Oct. 8 meeting of the council's Community Development/Human Services Committee.
These items represent a real-life example of the type of residential projects brought forward by the private sector at a time a push to establish more units of affordable housing in Atlanta is a front-burner public policy issue for advocates and public officials who support the goal.
This group of housing proposals brought by the private sector doesn't significantly bolster the supply residences affordable to those earning the salaries of schoolteachers. There are more instances of projects similar to ones near Oakland Cemetery and Atlantic Station than there are of projects such as the one planned west of the Atlanta University Center.
By comparison, Invest Atlanta in August subsidized developers who did agree to provide significant numbers of affordable units.
In exchange for a total of $61 million in financial incentives, developers agreed to establish a total of 502 residences the city defined as affordable, according to an Aug. 29 statement released by Mayor Keisha Lance Bottoms' office.
The market reality regarding affordable housing exemplifies the reason that Atlanta resident Ron Shakir, a frequent speaker at council meetings and a former council candidate, said last week the city shouldn't expect the private sector to develop affordable housing.
Establishing affordable housing is a job to be done on land now owned by the Atlanta Housing Authority, Shakir said. Shakir spoke during a public comment section at the council's Community Development/Human Services Committee.
"We already have a product that has worked – that is the Atlanta Housing [Authority]," Shakir said. "We need to look down that street instead of expecting someone on a white horse, coming in from some kind of investment group, to support affordable housing in the City of Atlanta."
Here's a snapshot of a few of the projects on the agenda of the Oct. 8 meeting:
The Atlantic Station proposal would demolish a house valued by Fulton County at $313,000 and replace it with four townhouses, each priced at $550,000 to $600,000, according to its Housing Affordability Impact Statement;
The one west of AUC would replace a site owned by the True Light Baptist Church with a senior housing project that is to provide 100 units priced at rates affordable to a single person with an annual household income of in a range from $26,200 to $41,900, according to its impact statement.
The project north of Oakland Cemetery now is priced at an average of $1,200 a month for a one-bedroom and $1,700 a month for a two-bedroom unit. Prices at the new place are estimated at $1,700 a month for a one-bedroom and $2,200 a month for a two-bedroom unit, according to the impact statement. That' a proposed increase of more than 41 percent, and more than 29 percent, respectively.
The impact statement for this project notes that details of the affordability situation are still being worked out. That's because it's not clear if the property is located in the Atlanta BeltLine's Overlay District, which has its own set of restrictions regarding housing affordability.
Consequently, the proposal is under review before the criteria that control the area are fully known. Here's how the paper describes the situation:
"At the time of this impact statement being written, there is some confusion and disagreement regarding whether or not this property is within the BeltLine Overlay District. Therefore, there is uncertainty regarding whether or not it is required to adhere to the Inclusionary Zoning requirements.
"In the interim, the Applicant has tentatively planned to include affordable units. They would include 15 percent of units (5 units) affordable to households at or below 80 percent of AMI. It is assumed that these households will be between 50.01 percent and 80 percent of AMI."