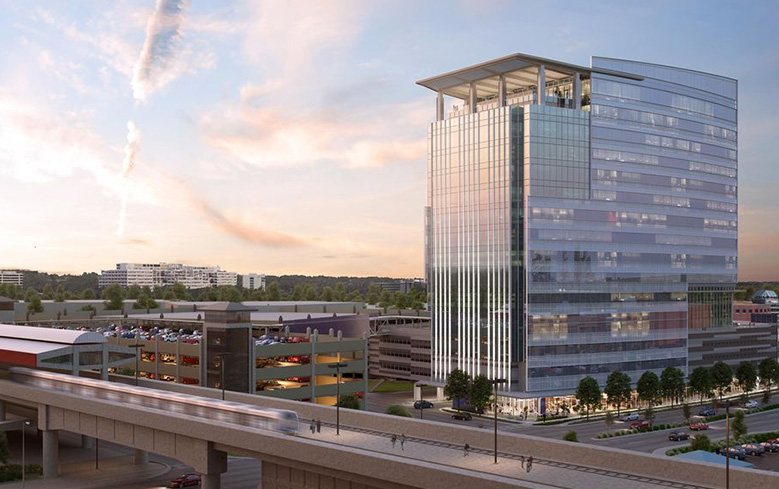 October 12, 2018 / By WebSiteAdmin
ATLANTA — Capital One has provided a $14.9 million HUD 221(d)(4) rehabilitation and permanent financing loan for Bethel Towers Apartments, an affordable multifamily property located in Atlanta's Sweet Auburn neighborhood. Capital One's Carolyn Whatley originated the loan, which features a fixed interest rate and a 40-year term.
The Benoit Group, the borrower, is partnering with the Big Bethel AME Church to renovate the community in accordance with Georgia Department of Community Affairs' architectural and rehabilitation standards. Big Bethel AME Church built the community in 1972 and will share ownership of the newly rehabilitated development.
The 16-story building features 180 units in a mix of one- and two-bedroom floorplans. The property is covered by a project-based rental assistance contract through the Section 8 program. Additionally, the property features 165 surface and garage parking spaces, a playground and access to a laundry facility and community meeting space in adjacent commercial and church buildings.
The renovation program includes the replacement of electrical wiring, plumbing risers and flooring, kitchen and bath upgrades and the addition of accessible units, a fitness room, business center and picnic pavilion with a grilling area. The rehabilitation plan also calls for environmentally sustainable improvements including high-efficiency common area lighting, low-flow bathroom fixtures and toilets, Energy Star-rated refrigerators and dishwashers and insulated low-e glass in windows.
Upon completion, tenants will be subject to income restrictions at or below 60 percent of the area median income.