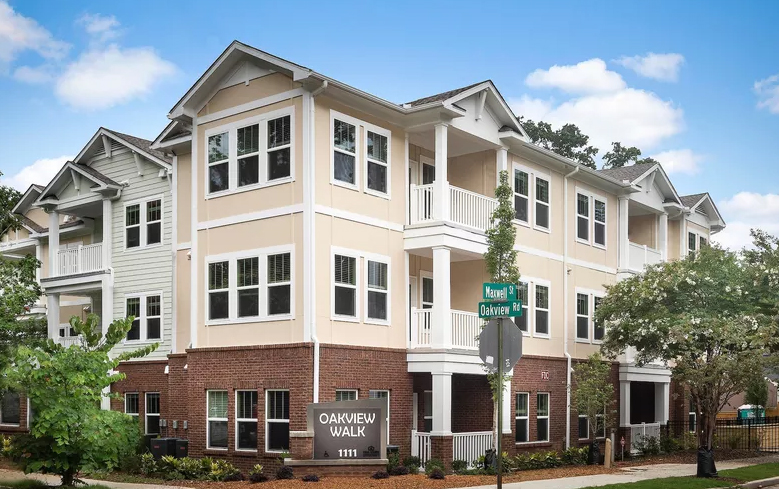 July 4, 2019 / By WebSiteAdmin
Zillow pegs the median rent price in Decatur at an even $2,000—nearly 25 percent higher than Atlanta overall—and the median home value at well over a half-million dollars.
Numbers like those are, obviously, barriers to many.
To combat economic forces that might relocate or disrupt the lives of some residents, city officials and the Decatur Housing Authority launched a three-phase initiative in 2012 to redevelop affordable housing communities that'd grown long in the tooth and impractical.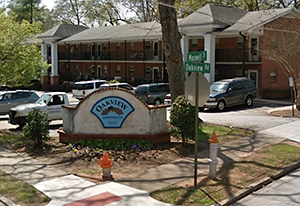 In two weeks, those efforts will officially be complete.
The final piece in the trio of revived public housing developments—Oakview Walk, located about a block from the Oakhurst Village—will be opened to residents July 17. DHA officials call the development "beautiful" and emblematic of a "comprehensive affordable housing redevelopment program" that strives to maintain diversity.
It replaces a nearly 60-year-old, two-story complex called Oakview Apartments, which had remained fully occupied due to proximity and quality of local schools, public transportation, and job centers but was "physically and functionally obsolete for today's families," as DHA reps describe it.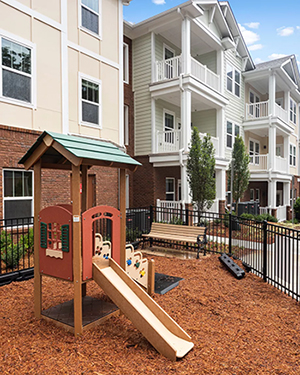 Oakview Walk now offers 34 apartments—10 more than before—geared toward families and active adults, each built to the Enterprise Community Green standard.
Features include a fenced communal garden, computer lab, wellness center, onsite management office, gathering areas (one with a kitchen), and a play area for tykes.
Tax credits have covered the bulk of $5.6 million development costs.
All but seven of the new apartments are tax-credit units designed for families earning 30 to 60 percent of Area Median Income; the rest are considered workforce housing for families earning 80 to 120 percent of AMI, with rents still below market rate.
Oakview Walk marks the last phase of the Trinity Walk revitalization effort by DHA, the city, and a disparate cast of partners that included Preserving Affordable Housing, the U.S. Department of Housing and Urban Development (HUD), Decatur schools, and MARTA, among others.
As construction launched in Oakhurst, former Oakview Apartments residents—many of whom were elderly, or disabled—were able to move into finished units at Trinity Walk Apartments, built in two phases near downtown Decatur. The latter project replaced 88-unit Gateway Manor.
The efforts have boosted Decatur's affordable housing stock by 9 percent, or 43 additional homes, since 2014, during a period in Atlanta where home prices have exploded and low-priced rental housing has become sparser.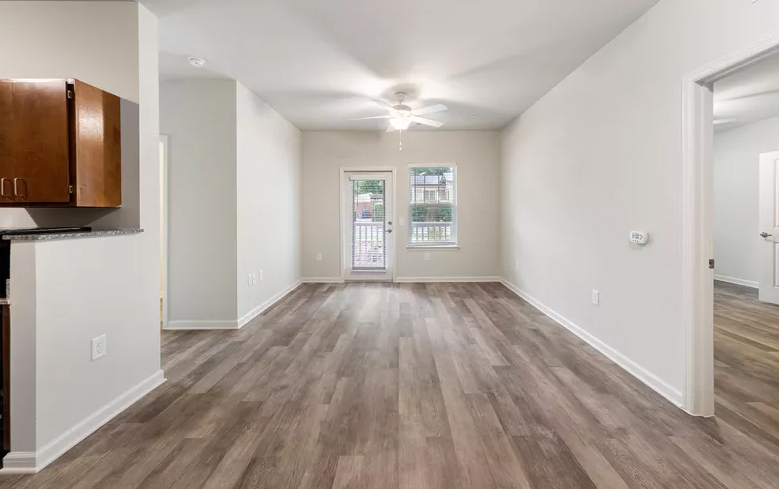 Decatur is "relatively unique in that its affordable housing communities are part of the fabric of the city, and not constructed some distance away," said DHA Executive Director Douglas Faust in a press release today. "This allows students to attend the award-winning public schools and offers easy access to public transportation and area jobs for adults."
Each project includes partnerships that will provide wrap-around services for residents, as outlined by DHA:
Decatur's Wylde Center and the University of Georgia Extension Service, which will offer onsite gardening, cooking, and nutrition programs;
Bryant Pharmacy, working with local businesses, will provide free, regular health screenings;
Decatur Education Foundation, local citizens, and Decatur businesses have collaborated to create The Opportunity Partnership, a mentoring program for low-income students;
DHA's award-winning STARS Afterschool Program, offered onsite for younger students, includes tutoring, homework assistance, reading, computer skills, and enrichment classes.