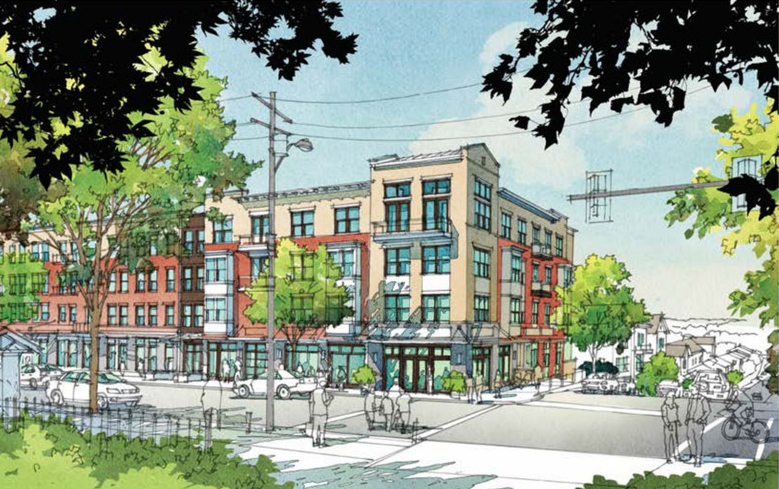 August 13, 2018 / By WebSiteAdmin
Most of the 239 rentals will be set aside for rates deemed affordable by local standards
It looks like a new mixed-income development could be en route to Vine City—just a stone's throw from the Atlanta University Center.
During an April 19 board meeting, the city's development arm, Invest Atlanta, elected to sell nearly 8 acres of Vine City land to the municipal housing authority for $3.3 million, according to Saporta Report.
The proposed endgame: A $60 million mixed-income residential complex with 239 units—most of which are earmarked for affordable housing—could rise at the northwest corner of Martin Luther King, Jr. Drive and Sunset Avenue.
The project, developed by McCormick Baron Salazar, is expected to take about two years to complete. Expect apartments and single-family houses, as well as more than 14,000 square feet of retail and commercial space.
Only 80 of those residences are slated to go for market price.
Per Saporta Report, affordable rents (available to people making less than 60 percent of the area median income) will run $843 for one-bedroom, $1,010 for two-bedroom, and $1,168 for three-bedroom homes.
Despite the hurrah that comes with planting more affordable housing in the city, there is some contention about whether a portion of the land in the deal is actually Invest Atlanta's to sell.
A piece of the Vine City parcel may very well belong to Clark Atlanta University, according to the Atlanta Business Chronicle.
A post office on the to-be-developed property would have to be relocated to a building on the same block.
Construction is anticipated to begin by July 2019.