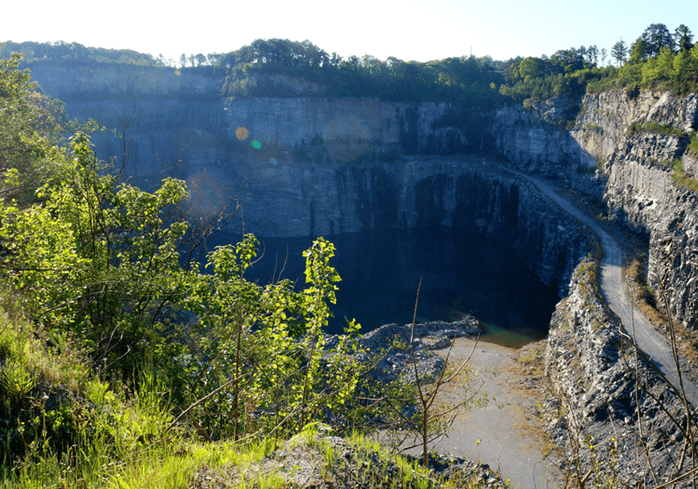 March 20, 2020 / By WebSiteAdmin
Just this week, the city of Atlanta enacted a development moratorium in parts of West Atlanta and passed an ordinance that forces apartment owners to accept public assistance vouchers in an effort to combat Atlanta's mounting affordability crisis.
These are some of the first advances that Atlanta politicians have made in the fight against gentrification, with bigger battles ahead.
"I think what you're seeing is significant and appropriate political will to act aggressively on affordable housing," Atlanta City Council member Amir Farokhi told Bisnow Thursday. "I suspect you will see proposed legislation big and small … to ensure that housing access is possible."
Farokhi declined to comment on what specific measures may be considered in the future, but the possibility of more drastic steps is not lost on the real estate community.
"I think you're going to find over the next couple of years a whole bunch of ideas will be on the table, and some of them will be very controversial," Integral Group CEO Egbert Perry said. "Ultimately, we need more [affordable housing] supply."
For now, all municipalities in Georgia are blocked by state law from enacting any rent stabilization or control rules within their territories. But last month, the Atlanta City Council passed a resolution that requests the state lift those rules, a move that could potentially open a window for even more drastic measures to halt rent increases.
Atlanta Mayor Keisha Lance Bottoms ordered a temporary moratorium Monday on all new development in neighborhoods surrounding the Westside Park and Bellwood Quarry — where former Braves all-star Mark Teixeira is pursuing a massive mixed-use project — to address "rapid gentrification occurring in the area."
The rule includes refusing all new rezoning applications, building, land disturbance, special use permits and special administrative permits. Neighborhoods involved in the moratorium include Rockdale, Knight Park/Howell Station and Grove Park, all of which are situated around Bellwood Quarry.
Projects that have already received permits and approvals are not affected by this executive order, city officials said.
Hours after Bottoms announced the moratorium, the Atlanta City Council approved a measure that forces landlord to accept government vouchers as a source of income when applicants try to lease apartments and other rental units. The measure, passed 13-2, was hailed by some council members as a critical step in addressing affordable housing concerns in the city as a whole.
"This is an important, tangible step forward on equitable housing access," Farokhi said in a statement earlier this week. "Removing barriers to access for would-be renters and buyers allows our neighborhoods to be economically diverse, which is a foundation for economic mobility. Everyone deserves to share in the benefits of our city's growth."
Avison Young principal Kirk Rich, who is also on the board of the Atlanta Housing Authority, said the measure would combat a subtle form of discrimination where renters using public housing assistance vouchers were perceived as less desirable than others.
"It's a subtle way of discrimination that's been allowed," Rich said. "This is genuinely an issue that is overdue [that] we haven't addressed."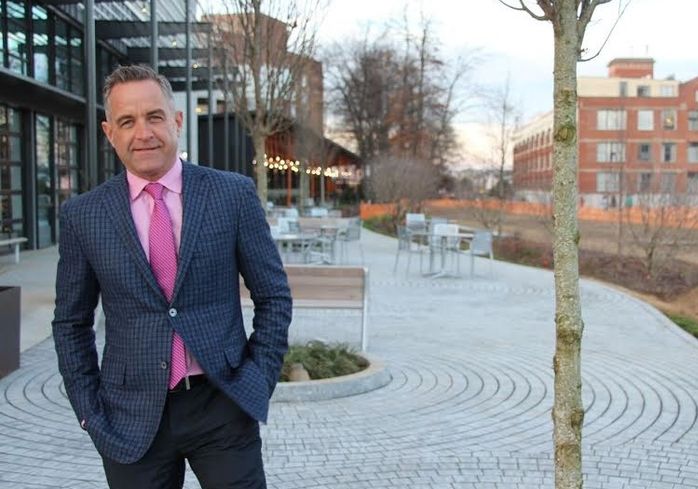 Courtesy of Kirk Rich Kirk Rich of Avison Young
Moratoriums are a popular anti-growth method for cities and counties when grappling with concerns over development or resident NIMBYism. The city of Brookhaven is eyeing a moratorium on new construction along portions of Peachtree Road as it wrestles with plans for a new city center, the Reporter Newspapers reported. Roswell installed a 90-day moratorium on apartment projects earlier this month.
"I hate to see it. It kind of, in my opinion, violates private property rights," Bull Realty founder and radio talk show host Michael Bull said. "I think it's unfortunate and it can cause hardships on landowners and property owners. I just think it's not the way we want to improve areas that need to improve."
Ackerman & Co. Senior Vice President John Speros said some deals could be hampered or harmed by temporary moratoriums, particularly if they are time-sensitive. But in many municipalities, moratoriums are seen a low-risk way to control growth for a brief period of time with little chance of lawsuits.
"Some of these moratoriums are unfair, but no one has the time to challenge these six-month moratoriums in court," Speros said.
Atlanta last installed a development moratorium in 2015 along the Memorial Drive corridor to address traffic issues. After the ban was lifted, development ramped up quickly, said Gene Kansas, the founder of Gene Kansas Commercial Real Estate.
"It certainly didn't hurt the development activity," Kansas said. "What it also did is make it pretty dense, and there's a lot more traffic. But that's living in the city, I think."
While vouchers are being used to give poorer residents more opportunity to find housing, they can also be a major disincentive to developers, said Colliers International Executive Vice President John Nguyen, who works in the firm's affordable housing group.
"As an owner, you have no motivation to take them," Nguyen said. "Why would you want to take 5% to 8% less [in rent]?"
Many residents who use vouchers are stable, and often long-term renters, for landlords, Nguyen said. But when a market is hot, with rents hitting all-time record highs, owners don't want to cap their earnings potential.
"Will it stop gentrification? Probably not," Nguyen said. "Will it help in providing more affordable housing? It all depends on what the market rent is."