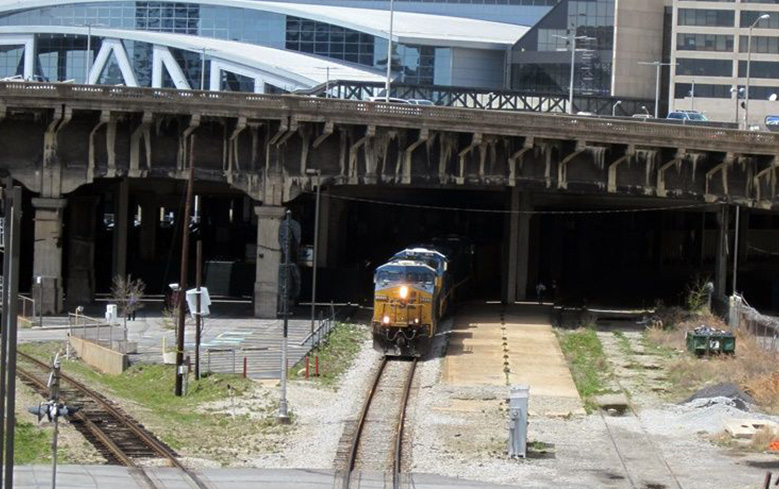 August 13, 2018 / By WebSiteAdmin
Los Angeles-based CIM Group was the sole bidder on Atlanta's famed Gulch property, a site that could be the linchpin of Atlanta's plans for Amazon HQ2.
The Georgia State Properties Commission placed the 9.3-acre Gulch site in South Downtown up for sale last month. The only group to offer a bid was called 30 Spring St. (Atlanta) Fee Owner LLC, later identified as CIM Group, which put more than $700K in earnest money down and bid a total of $15M, the Atlanta Business Chronicle reports. The parcel includes parking decks fronting Philips Arena and CNN Center.
This is the latest chapter in the Gulch saga. Late last year, CIM Group expressed interest in redeveloping the Gulch site into 9.3M SF of office, 1M SF of commercial, 2,1000 apartments and 1,500 hotel rooms.
The Gulch is believed to be among the properties pitched by the state of Georgia as a potential site for Amazon's $5B second headquarters, the holy grail of economic development deals being pursued by 20 cities and regions in the U.S and Canada. Georgia's secretive bid for Amazon HQ2 could include more than $1B in incentives.
The online retail giant, in its request for proposals, said it was seeking locations with on-site mass transit access, very close to major population centers and within 45 minutes of a major international airport, all of which could be had at the Gulch. The 9M SF office proposal is more than enough for the 8M SF of office Amazon said it would need over 20 years.