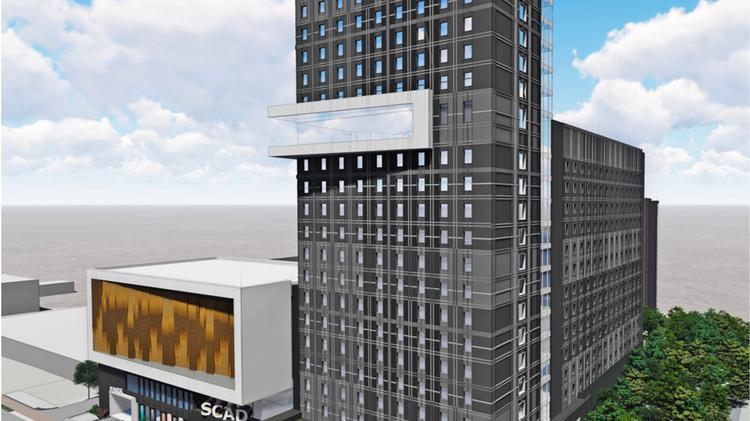 March 20, 2020 / By WebSiteAdmin
SCAD Atlanta could be planning a major addition to its Midtown campus.
 The art and design university is proposing a 20-story, mixed-use tower at 1470 Spring Street, according to an agenda from the Midtown Alliance.
The project would include 195 residential units (including 973 beds), a dining hall and food market, a roughly 33,000-square-foot auditorium, about 35,000 square feet of academic space and a 5,500-square-foot campus retail store.
The building would be U-shaped with an open-air courtyard and a rooftop amenity space that includes a pool. The project would include an eight-story parking deck with 232 parking spaces.
Mackey Mitchell Architects and Eberly & Associates Inc. are involved in the project.
It's expected to go before Midtown's development review committee at its Nov. 12 meeting.